Pension Project Solutions
Pension Project Solutions Limited (PPSL) are an independent pensions industry advisor specialising in project management services, project initiation and guidance services, and project assurance services. The principle objective for PPSL is to assist trustees and pension managers to deliver outstanding project outcomes.
PPSL provide specialist experts who represent the best interests of the client in supplier interactions; they are there to work with client selected products and services (i.e. not having an alternative agenda, being that of selling products and services) and to deliver strong return on investment.
PPSL provide an experienced, independent project manager working exclusively for the client, launching and managing projects on the client's behalf.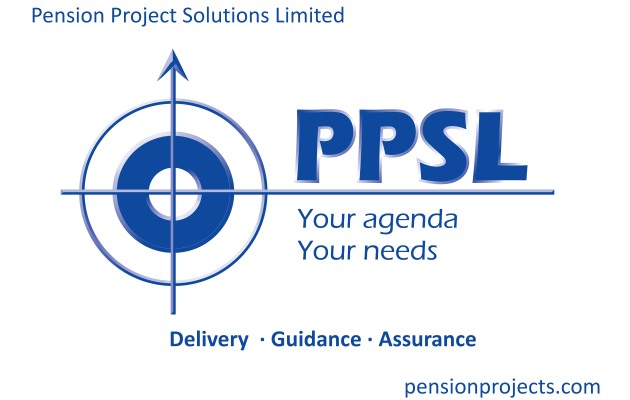 Scenario
PPSL were a newly formed entity and were looking for a supplier with the exacting design and production capabilities required to assist in the public launch of the company, by providing high quality materials that would engage the profiled target market.
Approach
One of PPSL's directors had known the directors of Minuteman Press Bristol, Peter and Lucie for many years and trusted them to deliver what PPSL needed in order to action a successful launch.
Communication was by various methods at different times; initially face-to-face, the board of PPSL meeting Minuteman Press Bristol, a really engaging consultation took place to develop concepts into real materials. In a phase of further meetings and discussions, ideas were refined and artwork agreed.
From that point Minuteman Press Bristol and PPSL were in daily dialogue concerning design, production and delivery to PPSL's precise timelines. The PPSL launch was to be at a major pension industry exhibition; the timing of manufacturing the materials and despatching them in advance of that event therefore was absolutely critical and for the corporate stationery requirements of PPSL's Bristol hub.
Result
"The results were impressive, really professional and polished" advised PPSL; PPSL had their own ideas, but Minuteman Press Bristol were able to carry them through into something that was "professional looking and relevant". PPSL also carried through the branding ideas and materials that had been refined collectively to their website.
In addition to business cards, letterheads and desk calendars for clients; exhibition signage was created mounted on foam board, roller banners, large format poster panels and presentation folders. All the printed materials combined and complimented each other with an evident theme and branding that ran throughout the exhibition stand, creating a seamless branding experience. "We have not needed to refresh the products to date as they continue to perform the function for which they were envisaged" said PPSL.
For the exhibition and subsequent usage, the folders became a component of an information pack containing a series of fact and data sheets, created in custom sizes to facilitate indexing and promote visual impact, informing clients and prospective clients of the various services provided by PPSL. The company launch was a great success.
In concluding PPSL commented "The overall experience was one of really good fun, to work with enthusiastic and intelligent people" and upon reflection "Engaging, Minuteman Press Bristol were able to add lots of value, in areas I would not have necessarily expected them to do so; PPSL's expectations were exceeded. Some people might think that Minuteman Press Bristol are just going to do a print fulfilment job, actually what they do is add lots of value around the branding and the relevance of what the client is doing with the focus always on the client's target market".