Our Business Stationery Services
Envelope Printing
Envelopes are an essential stationery item for any correspondence whether it be for business letters, personal letters, leaflets, brochures, gift cards or vouchers. There are various kinds of envelopes available which include self sealing, gummed (with a strip of glue to moisten on the flap), padded or reinforced; fabricated from paper, board or plastic. Business envelopes can contain a window covered by a clear material, which allows the inside contents to be seen; usually used for addressing the letters inside without the need of duplicating the details on the envelope. In addition we can also supply security envelopes with a pattern printed on the inside, which prevents the contents being seen through the envelope.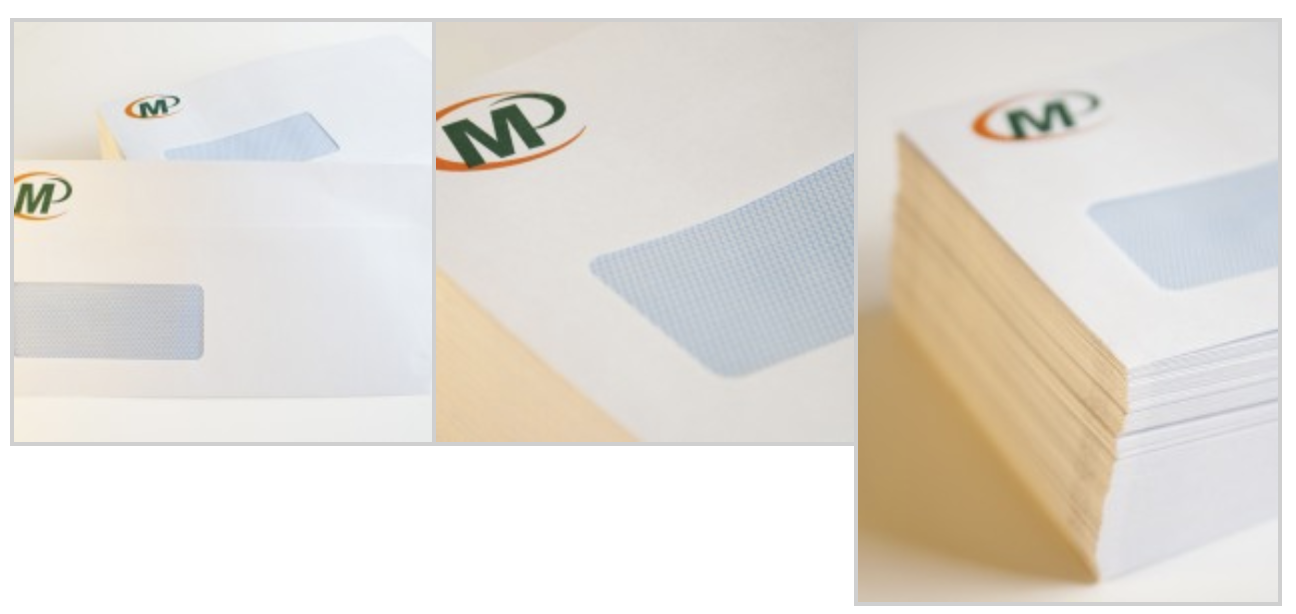 At Minuteman Press Bristol, we provide professional envelope printing for all manner of printed envelopes as well as offering a professional design service, if required.
Envelopes come in many different sizes, however standard sizes of envelopes that are used with standard paper sizes are defined by the ISO 269 (International Standard). We list these here ISO paper and envelope sizes.
Minuteman Press Bristol offer an extensive range of envelopes and have years of experience in printing high quality professional envelopes to suit all your business needs. Envelopes can be customised according to your requirements, most commonly with printed pre-paid postage, company logo, and return address details.