Our Business Stationery Services
Postcard Printing
Postcards were first patented in Philadelphia in 1861. They were created to fulfil public demand for a method of sending quick notes by post (an early email!). The Royal Mail granted permission for postcards to be sent in the United Kingdom in 1894.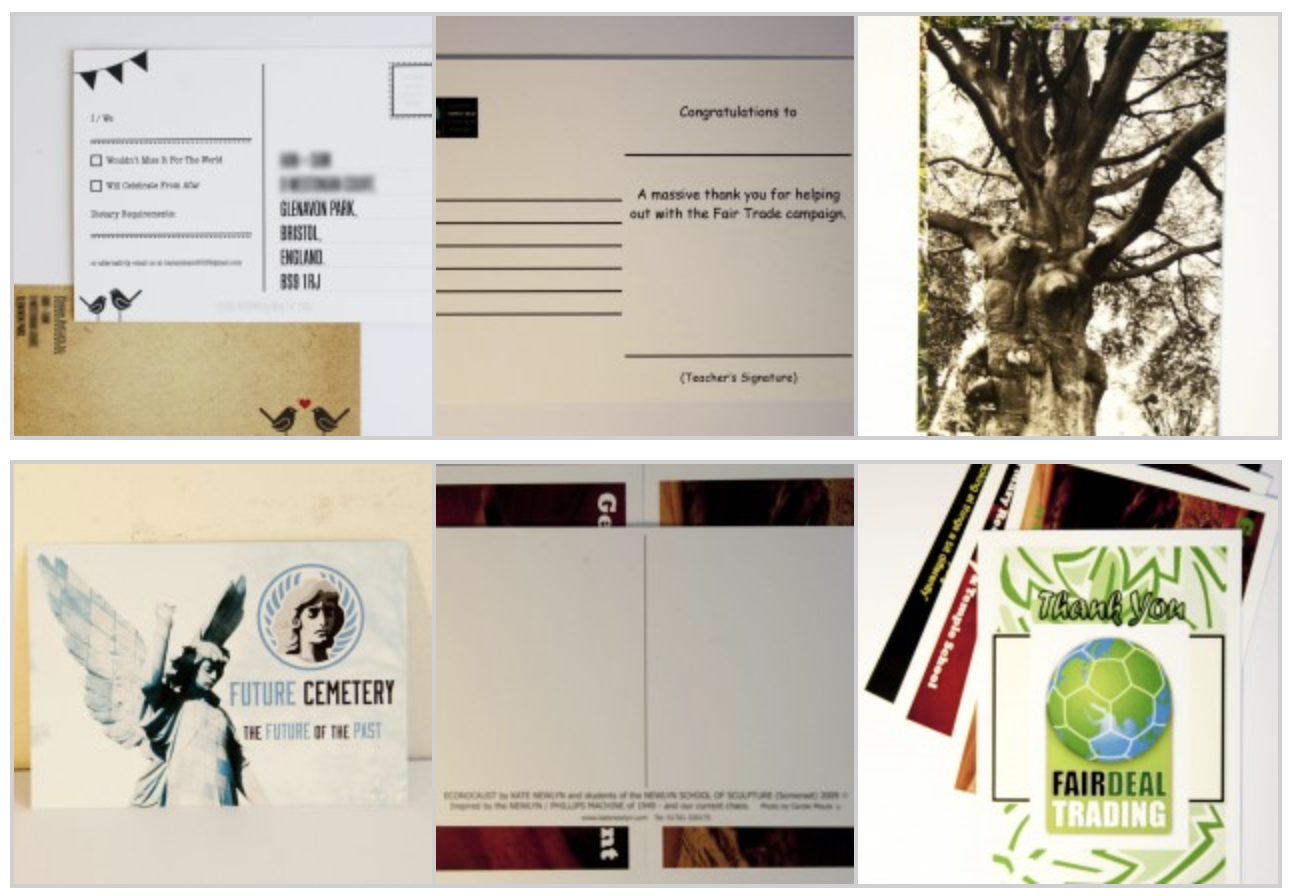 At Minuteman Press Bristol, we offer a professional postcard printing and design service which is often utilised for the purposes of promotion of products, services and events.
Postcards are typically produced at A6 size (105mm x 148mm) on 300gsm, 350gsm or 400gsm card stock as required. Cards can be single or double sided, full or single colour, unlaminated, matt or gloss laminated (a thin protective film applied to the postcard) on one or both sides. Volumes produced range from 50 to 50,000.
If you have your own postcard design, you may supply us with a digital file, which should have adequate bleeds and crop marks. This will ensure that we can print all the way to the edge of the postcard. Files can be uploaded via the Upload files tab.
If you don't have a design file, apart from printing postcards, we also offer a professional postcard design service.
The prices below are examples. Every job is different. We can deliver anything (well almost!).
Postcard prices detailed below are for silk art 400gsm and subject to VAT, flyer and leaflet prices are not (subject to sight of artwork e.g. where a voucher or response form has been included in the artwork).