Our Business Stationery Services
Letterhead Printing
A letterhead is an important element of a company's business stationery. In essence the letterhead will convey information about the company which will generally consist of the company name, address, website, email address, telephone and fax numbers. A logo or corporate design and sometimes a half tone background are also included. As a leading Bristol based printer, Minuteman Press can provide extensive examples of letterheads produced for clients, including samples from your own sector.

In terms of letterhead printing, usually letterheads are typically created on A4 (210mm x 297mm) size and on high quality paper. Letterhead paper can be uncoated 120gsm, Conqueror or bespoke. The Conqueror range contains a choice of colours of which brilliant white is easily the most popular.
The prices below are examples. Every job is different. We can deliver anything (well almost!).
Printed on uncoated 120gsm. Prices exclude VAT.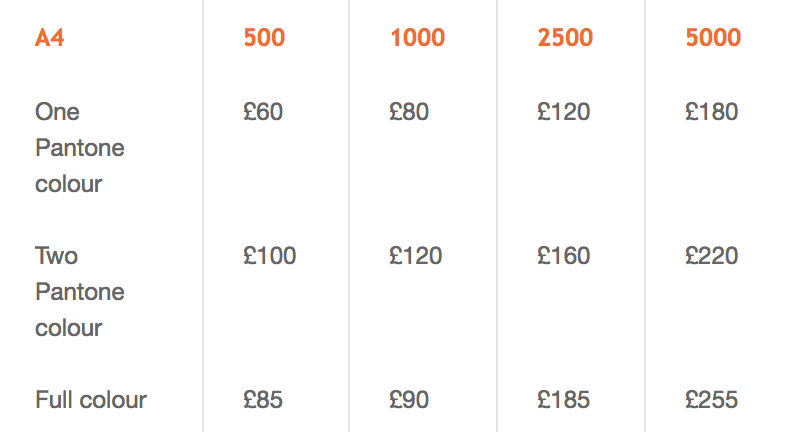 For standard company letterhead printing production runs of 500 or more, where letterheads will be subsequently overprinted through a digital printer, litho must always be selected. A digital printer will lift the toner off the printed paper and you will then see a repeat on the paper after it has lifted off onto the roller. If the printer to be used subsequently is an inkjet printer, this is not an issue. We offer litho and digital production in-house.
If you have your own letterhead design, you may supply Minuteman Press Bristol with a digital file, which should have adequate bleeds and crop marks. This will ensure that we can print all the way to the edge of the letterhead. Files can be uploaded via the upload files tab. If you don't have a design or file, we offer a professional design team who can turn your concept into a reality.
It is important to note that letterheads must follow legal requirements detailed as follows:
Sole Trader
If you choose a business name that is not your own name, you must include your own name and business address on letterheads.
Partnership
Letterheads must include the names of all partners and the address of the principal office. If there are many partners then it is acceptable to detail where a list of partners may be found.
Limited Company
Letterheads must include the registered company name, registration number, company registered address and the address of its place of business, if different. If a director is named on the letterhead then all of the director's names must be included.