Our Finishing Services
Page Numbering
Minuteman Press Bristol provides an extensive and high quality page numbering service for all your printed documents. Page numbering is a thankless task and it can often be expensive and time-consuming, but here at Minuteman Press Bristol we're happy to take the stress away from you and to collate and number your printed pages in the correct order.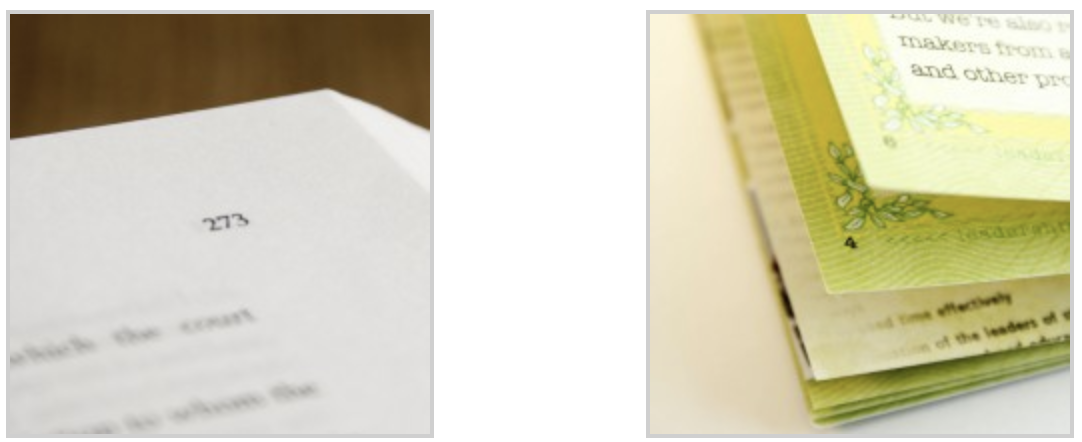 Minuteman Press Bristol can number any amount of pages, from vast tomes to carbonless invoice pads, and we will always check and recheck to make sure that the documents appear well-ordered and comprehendible. Printing and numbering many pages is not a job that anyone enjoys, but to us it is all part of the complete printing service, Minuteman will always give page numbering as much care and attention as other parts of the printing process.
If you have any questions, please email us at Minuteman Press Bristol or call 0117 966 5566 for further information.