Our Promotional Materials Services
Branded USB Memory Sticks
Branded Universal Serial Bus (USB) memory sticks are an innovative method of storing data for duplication; to be sold or as branded product giveaways.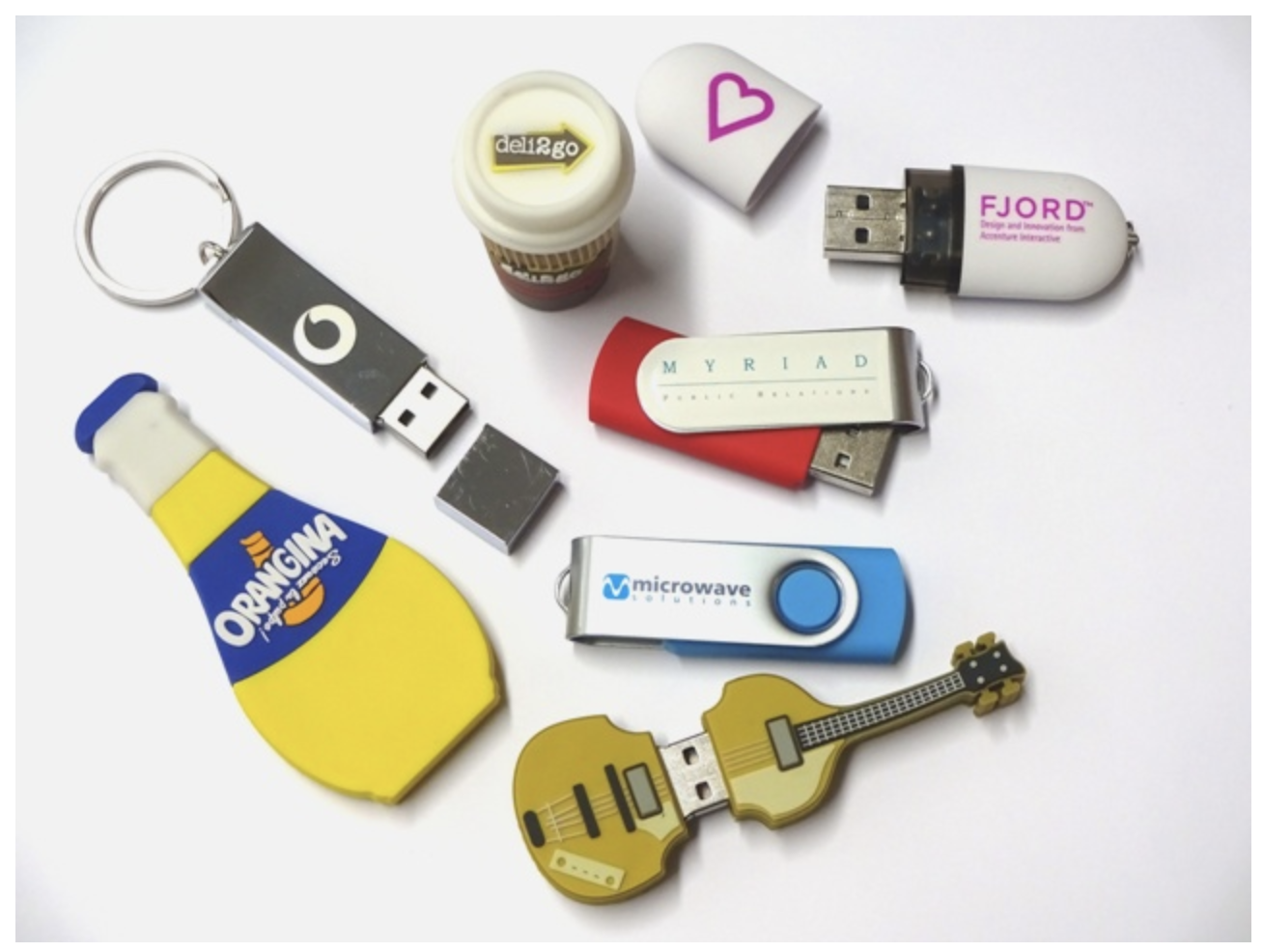 They are an eminently useful and versatile data storage devices, which are easy to use and transportable. They are also an effective means of engaging with clients and keeping your brand at the forefront, with printed and bespoke designed versions that can significantly increase brand awareness.
Unlike many freebies or other forms of giveaways, which lack application or regular use, a branded USB memory stick is utilised frequently, is extremely useful and as such ensures that your brand is kept in regular view.
Minuteman Press Bristol's USB sticks are available in a variety of sizes to suit all, including 2GB, 4GB, 8GB, 16GB, 32GB, 64GB, 128GB and 256GB memory sizes, and all as industry standard USB 2.0 or USB 3.0 versions.
When it comes to potential applications,  branded USB sticks can be used for a wide and diverse array of uses such as:
In terms of USB styling, Minuteman Press Bristol offer various options in addition to bespoke shapes and designs. Where a design is to be printed onto the USB, Minuteman Press Bristol can work with your design or develop a concept from scratch. Branding can be one, two or full colour, and printed single or double sided and engraved.
Standard leadtime is 12 working days from print ready artwork. For custom shaped options leadtime is greater.

We offer an express service on a few select models of USBs that we hold stock of in the UK and that can be branded in as little as 48 hours.
We can provide a bespoke quotation based upon your specifications and quantities required.
Please contact us to find out more here.