Our Duplication Services
CD duplication
CD duplication involves the duplication and manufacture of CDs. Our CD copier service is utilised by a wide and diverse array of organisations including businesses, bands as well as creative organisations.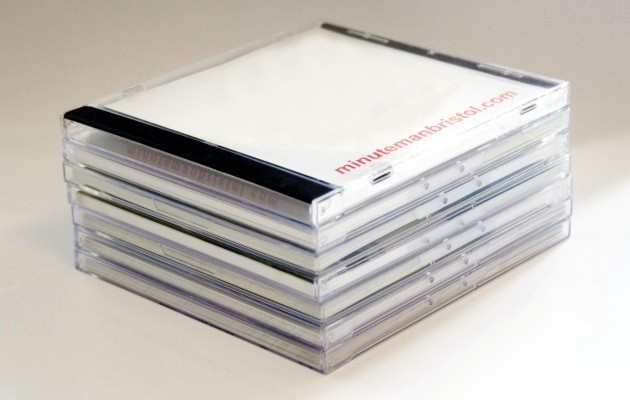 In terms of applications, we are able to provide duplication for:
At Minuteman Press Bristol, we duplicate CDs (up to 80 minutes) using quality recordable media including Ritek and Falcon:
Duplication is fast and effective for any run of 50 – 1,000 CDs. For larger runs ask Minuteman Press about CD replicating.
Bespoke printed packaging (eg covers, booklets and inserts) can be produced from digital file or designed.
If you have your own artwork designed, you may supply Minuteman Press Bristol with a digital file, which should have adequate bleeds, crop marks and a resolution of 300dpi and be without centre cut out. This will ensure that Minuteman Press can print all the way to the edge of the material. If you don't have a file, Minuteman Press will be pleased to turn your concept into a reality. Files can be uploaded via the Upload files tab.