Our Duplication Services
DVD duplication
DVD duplication, otherwise known as DVD copying is utilised to duplicate a DVD. Minuteman Press Bristol manufactures DVDs for businesses, bands, in addition to creatives and other organisations.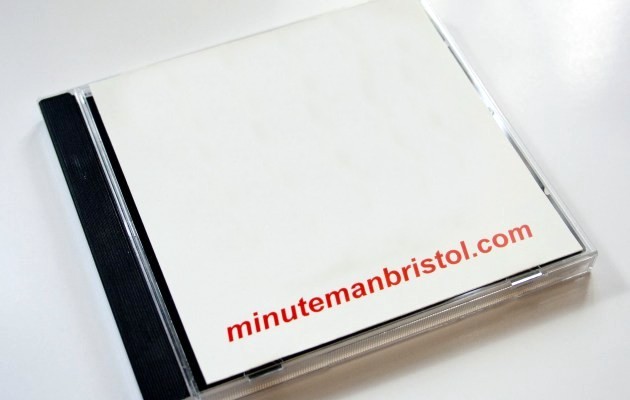 In relation to applications these usually include software distribution, product catalogues, annual reports, manuals, conference proceedings, marketing support and music distribution.
Minuteman Press Bristol duplicate DVDs (single layer 4.7GB, double layer 8.5GB) using quality recordable media including Ritek, Falcon and TDK:
In terms of artwork, if you have your own artwork designed, you may supply Minuteman Press with a digital file, which should have adequate bleeds, crop marks, be built at 300dpi and without centre cutout. This will ensure that Minuteman Press can print all the way to the edge of the material.
If you don't have a file, Minuteman Press will be pleased to turn your concept into a reality. Files can be uploaded via the Upload files tab.