Our Business Stationery Services
Pad Printing
Promotional pads are a fantastic method of marketing your organisation. Our pad printing design team can create a visually stunning note pad which is also a nice gift for clients and prospects because they remain on desks which means that your details are kept in front of a client. Bristol based printers Minuteman Press offer a professional printed pads service which is second to none.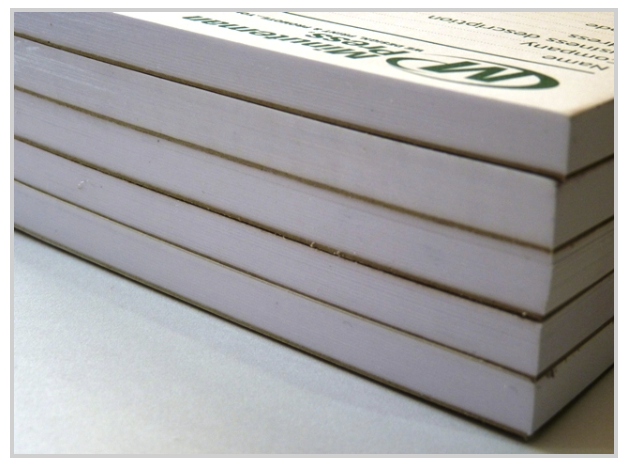 Each pad contains typically 100 sheets (volumes vary as required) of white paper and are glued securely to a board backing. Dimensions are typically 99mm x 210mm, or A5 (148mm x 210mm).
If you have your own pad design, you may supply Minuteman Press Bristol with a digital file, which should have adequate bleeds and crop marks. This will ensure that we can print all the way to the edge of the pad. Files can be uploaded via the upload files tab.
If you don't have a design, our design team will be pleased to turn your concept into a reality.
Every job is different. We can deliver anything (well almost!).
For further information please contact us.