Our Finishing Services
Comb Binding
Comb binding is a task which involves collating and binding a document. It is an essential element which is both time consuming and laborious, which is why many choose to utilise a specific comb binding company, who offers a professional level of service.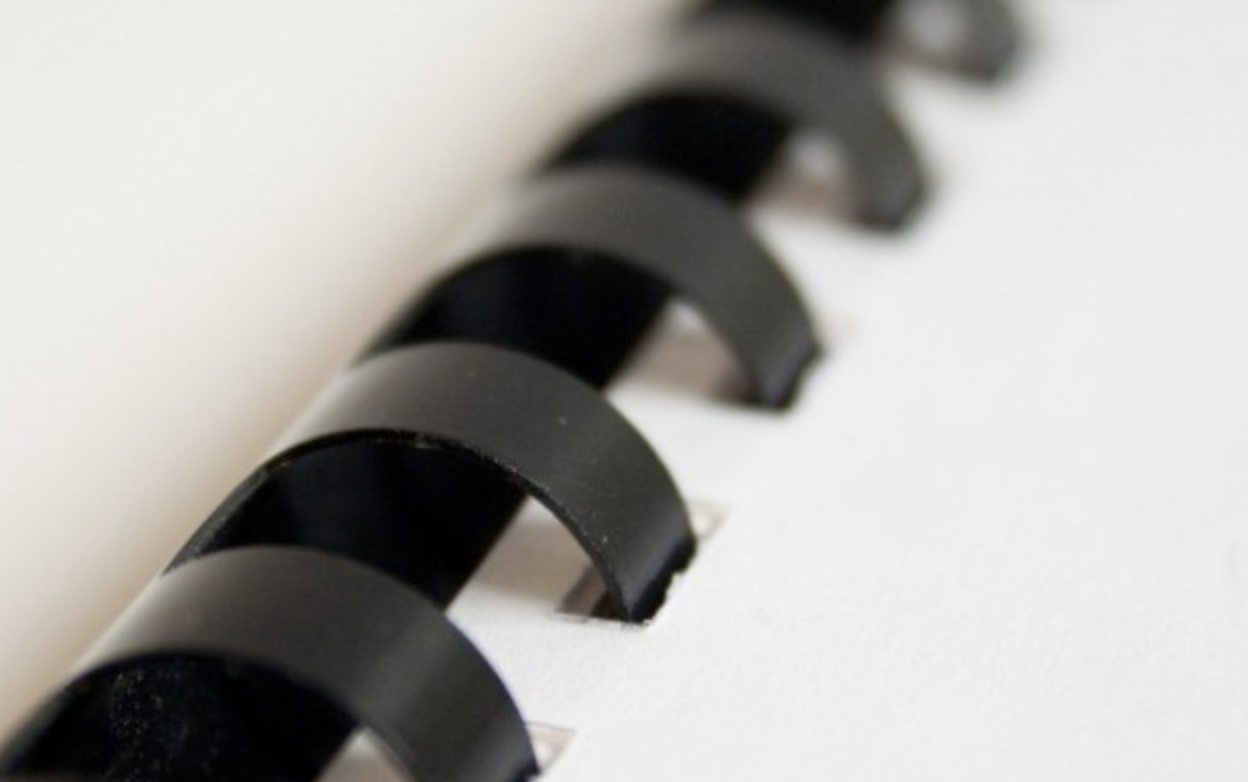 Minuteman Bristol are able to provide a comprehensive comb binding service which caters for a wide variety of requirements and circumstances. We use the latest equipment and techniques to ensure a professional image which will no doubt impress the recipients of the document.
Prices are listed below and are simply relevant to the number of pages to be comb bound.
Please email us at Minuteman Press Bristol or call 0117 966 5566 if you wish to discuss any relevant matter regarding our comb binding services.