Talking Tots
Talking Tots (TT) provide fun, interactive classes across the UK for preschool children that boost their communication and social skills whilst making them enjoy learning. A full three-year programme ('Sprites' 12 months +, 'Sprinters' two years +, and 'Sparklers' three years +) has been devised with a team of experts from various related disciplines to support the early stages of a child's language development. Learning, attention and pre-literacy skills are developed, as are social confidence amongst peers, without pressure, and new friends are made in a fun playful structure. Children who can communicate clearly and confidently possess an advantage in learning and developing friendships; plus attending TT is entertaining and sociable for parents!
Two mums with extensive experience of working with young children in the NHS as paediatric speech and language therapists (and of course parenting), founded the company. TT launched in 2005 as a master franchise with one class in Lytham; when they first worked with Minuteman Press Bristol in 2007 they had two franchisees. At the time of writing TT have 25 franchisees with more in development.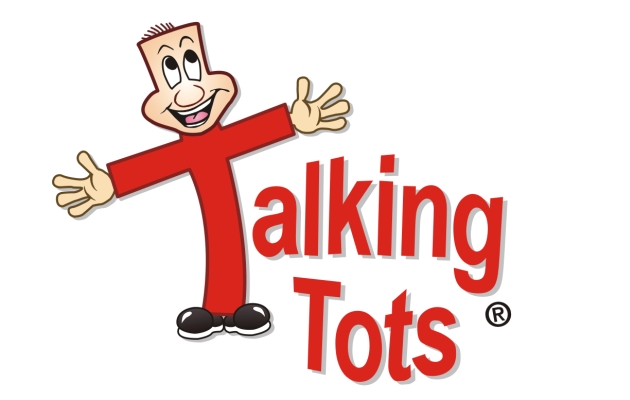 Scenario
TT were growing exponentially, teaching packs for the three course groups and three terms (nine modules of teaching materials) containing the visual aids and signage equipment required for each lesson in each module had been manufactured and collated by TT in-house. The specification for each pack was complex. The process was becoming lengthy, laborious and impractical.
The need for a manufacturer was identified but TT were convinced that they would never be able to source a supplier that would be willing to understand and deliver what was envisaged. The requirements of the project demanded the employment of significant intellectual resources to understand what would be needed, plus the means of production.
TT commenced the search for a company that was able to manage multiple artwork files, print with various specifications, cut, collate and batch all of TT's classroom and teaching materials, which differed term by term. From the outset TT were divided as to whether they would be successful in finding a partner capable of delivering such a project accurately, on time, of the right quality and at an affordable price; it seemed inevitable that the product would not be right.
Approach
TT and Minuteman Press Bristol first talked back and forth online, then by email and subsequently by telephone. TT are in Lytham and Minuteman Press in Bristol so communication was by distance.
An initial order was placed for a more simplified solution, involving TT performing the later stages of the production process in Lytham, but it quickly became evident that simplification was not necessary. Subsequent orders were for increasingly more complex and demanding solutions but Minuteman Press consistently delivered.
The output was customised materials for TT's franchisees and classroom teaching packs. Teaching packs are sent direct to the classroom via TT ready for the many and varied teaching sessions. Customised materials are personalised at a distance by Minuteman Press which has meant no more sticking on labels retrospectively for TT and affords TT the opportunity to plan production by term ahead of schedule, ensuring all materials are sent direct to the classroom ahead of schedule.
Result
In addition to all of the teaching materials, Minuteman Press now produce marketing support materials, labels and signage for TT's franchisees which are customised and despatched direct.
TT commented "We never thought any supplier could get to where we are now. Artwork editing, printing, laminating, cutting, batching – each time the complexity of our requirements have increased" further adding that "Talking Tots are MMP's biggest fans. We have full confidence that whatever we envisage will be delivered. MMP are extremely efficient, approachable, and open to ideas. MMP like to learn about their customers' business before they work with them, which are most commendable and beneficial, that they actually understand and have a working knowledge of their clients. They go above and beyond. 110% recommended. We'd give you 11/10."