Everyone likes to be rewarded for sticking with something. Loyalty is a great way to ensure the longevity of your business, but maintaining that loyalty can be tricky. Many marketing tools can help you out but one of the simplest and easiest is the good old fashioned loyalty card.
The concept of a loyalty card is very simple. Simply have a card that for each time a customer uses your business they get a stamp, with the end goal to accrue enough stamps that they will then be rewarded with a free product or service. A loyalty card can be a great marketing tool for any kind of business that wants regular returning customers and is a simple way to increase brand awareness without having to spend too much money. 
Advantages of loyalty cards
One of the keys to maintaining a good relationship with old customers is to reward loyalty. This should come as no surprise as we as people enjoy being given rewards for an activity, even if it's passively visiting a shop. Here are some key reasons why a loyalty card should be already being used by your business, regardless of what field you're in. 

Increase sales
It should go without saying but if a customer is incentivised to come back regularly then your sales numbers are going to increase. 
It adds to the feeling that the customer is building a relationship with your business so that the more they shop the more they will be rewarded, especially if you serve something like coffee, where there are many options available and it's something that people want almost every day. If they know that their regularity serves a purpose then they may be inclined to go out of their way to visit your establishment. 
Product awareness
Having a loyalty scheme allows you to increase your products awareness while at the same time increasing your brand loyalty. If a customer knows that by frequently using your product or service they will be rewarded in the end, it's naturally going to give them an incentive to keep going back, and the thought of your business will be in their mind when they are thinking of using that product or service again.
Understand your customer
Regardless of what kind of business you are running, understanding who your customers are and what makes them want to come to you is key to your success. A loyalty card can allow you to simply track the habits and wants of your customers based on when they come in, what they buy and the time and frequency of their visits. 
If you are able to get an insight into what your customer's habits are, you can change aspects of your branding to match their behaviour such as your product design, opening times, shop style and more. 
Nurture a relationship with your customers
While in the past simply providing a good service that met a consumer's needs was all you had to do to ensure customer loyalty, now due to the variety of choices available to the public it is much harder to make a customer want to come back unless they have an incentive. 
A loyalty card is a great way to help ensure that they at least have a reason to come back. Naturally, you will want to provide the best customer service possible and make their experience a positive one, but that may not always be enough on its own to guarantee their return. If they have received good service and a loyalty card, it will give them that added incentive to come back. 
It's a game
Gamifying, meaning turning a marketing technique into a game to attract more customers, is a popular buzzword these days, but it has proven to be highly effective. A loyalty card is a kind of game, as it gives a way for a customer to get points for visiting the shop, inspiring a level of excitement as they get closer to the desired number of points to get their freebie.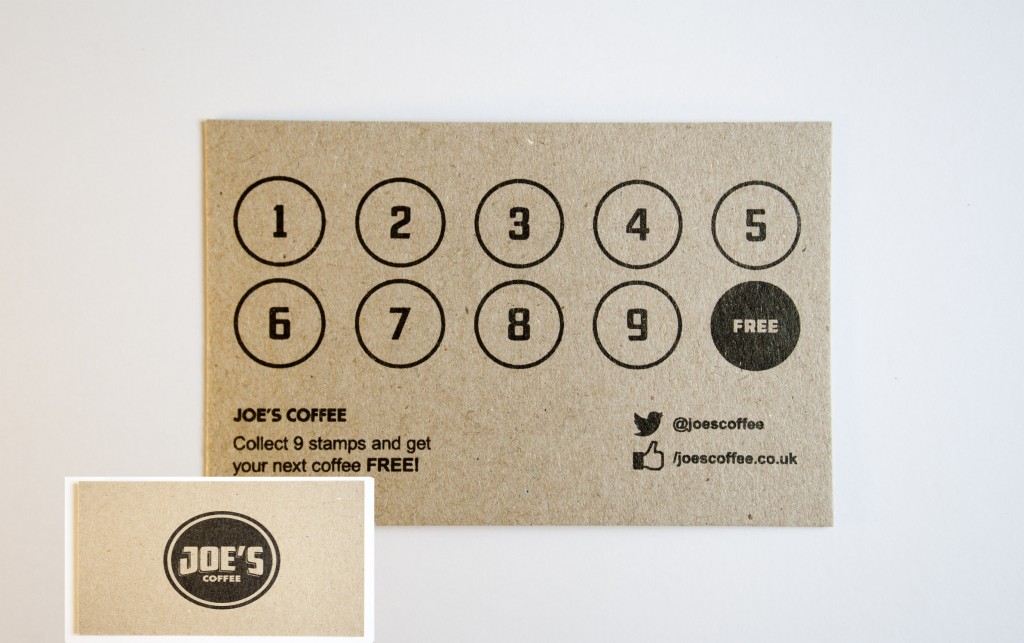 Why you should use print
All it takes is a quick glance down the high street to notice that loyalty card printing is making a comeback. A physical item that can be carried around like a printed loyalty card has a certain tactile quality to it that you can't get from a digital reward scheme, as well as being cheaper and easier to implement. 
Printing of a couple of hundred loyalty cards with a unique design and your logo can be a great way to organically spread your brand around, as well as proactively giving your customers a reason to return. We at Minuteman Press provide a great value service for all your printing needs including loyalty cards which are available in industry-standard formats or we can print and supply bespoke loyalty cards.