Postcard marketing is a form of direct mail. Whereas direct marketing doesn't allow you to reach the levels of audience segmentation of other modern forms of online ads, this form of advertising still has many advantages.  
Many important brands know this and use direct mail marketing to reach their target audience. 
About 86% of consumers actually read through their mail (but not so many read online ads!) Actually, direct mail marketing is 10% more successful in bringing new customers than email.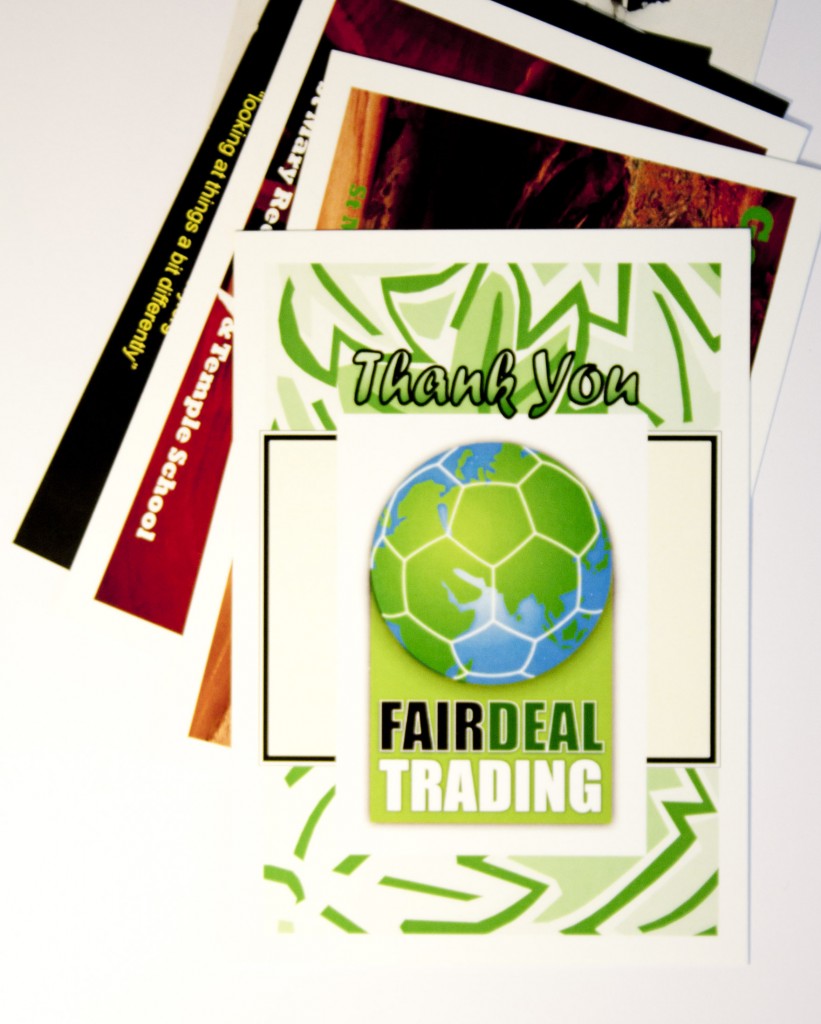 Another advantage is its cost. Social media and display ads online can be quite expensive, and this price keeps on rising. If your company is in a highly competitive market or is targeting keywords online that have a high search volume, the costs will be very high. 
However, with direct marketing, you only need to pay for the printing costs and the stamp – and if you have a small, local business, you can even save by delivering the postcards yourself!
The history of postcard marketing
Postcards were first patented in Philadelphia in 1861. They were created to fulfil public demand for a method of sending quick notes by post (an early email!). Companies soon saw the potential of the new medium and started sending advertising cards around 1873.
In the United Kingdom, the Royal Mail granted permission for postcards to be sent in 1894.
Postcard marketing ideas
Postcard marketing is very versatile. It can be used practically for any product or service that you want to advertise. Nowadays, a very common use of postcard marketing is to send codes that can be redeemed to get a product sample or a discount for first-time customers. 
This is very effective, as you are sending an incentive for people to become new customers. But it's also a great tool for brand awareness. Even if they don't immediately convert to sales, your postcards will put your brand at the front of people's minds. 
You can then easily see which of the addresses of purchasers correspond to addresses a mailing was sent to, allowing you to refine your direct marketing for your next campaign. For instance, you could then choose to avoid certain areas in which the campaign wasn't that successful and dedicate more resources to target the cities or neighbourhoods in which you got better results the last time. 
How to make a successful postcard marketing campaign
The first step to create a successful campaign is to find a very good idea. As we mentioned above, offering product samples or sending discount codes can be very effective, but they are not the only
Of course, the design of your postcard will also be very important. Choosing aesthetically pleasing images and graphics will yield better results than a poorly designed postcard. Make sure you use images with good resolution and that you pay attention to the fonts and colours so that they match the rest of your corporate image. 
High-quality postcards are typically produced at A6 size (105mm x 148mm) on 300gsm, 350gsm or 400gsm card stock. Cards can be single or double-sided, full or single colour, unlaminated, matt or gloss laminated (a thin protective film applied to the postcard) on one or both sides. You can choose from all these different variables and even experiment with the different options to see what works best. Depending on how big the geographical area that you want to target is, you might want to produce different volumes, which could range from as little as 50 to 50,000.
Postcard marketing design
At Minuteman Press Bristol, we offer a professional postcard printing and design service which is often utilised for the purposes of promotion of products, services and events.
If you have your own postcard design, you may supply us with a digital file, which should have adequate bleeds and crop marks, so that we can print all the way to the edge of the postcard.
If you don't have a design file, apart from printing postcards, we also offer a professional postcard design service. Just let us know about your idea and we will work with you to make it a reality. You can take a look at our postcard printing prices here, or get in touch with us directly to organise your next campaign. We look forward to working with you!